Esporão is a leading Portuguese wine company whose entire wine-making process is based on a 'slow' philosophy - from the sustainable cultivation of land to organic production methods.
For their first major brand campaign, we developed 'Slow Forward' - a global communication strategy that challenges the modern obsession with doing everything faster. 
​​​​​​​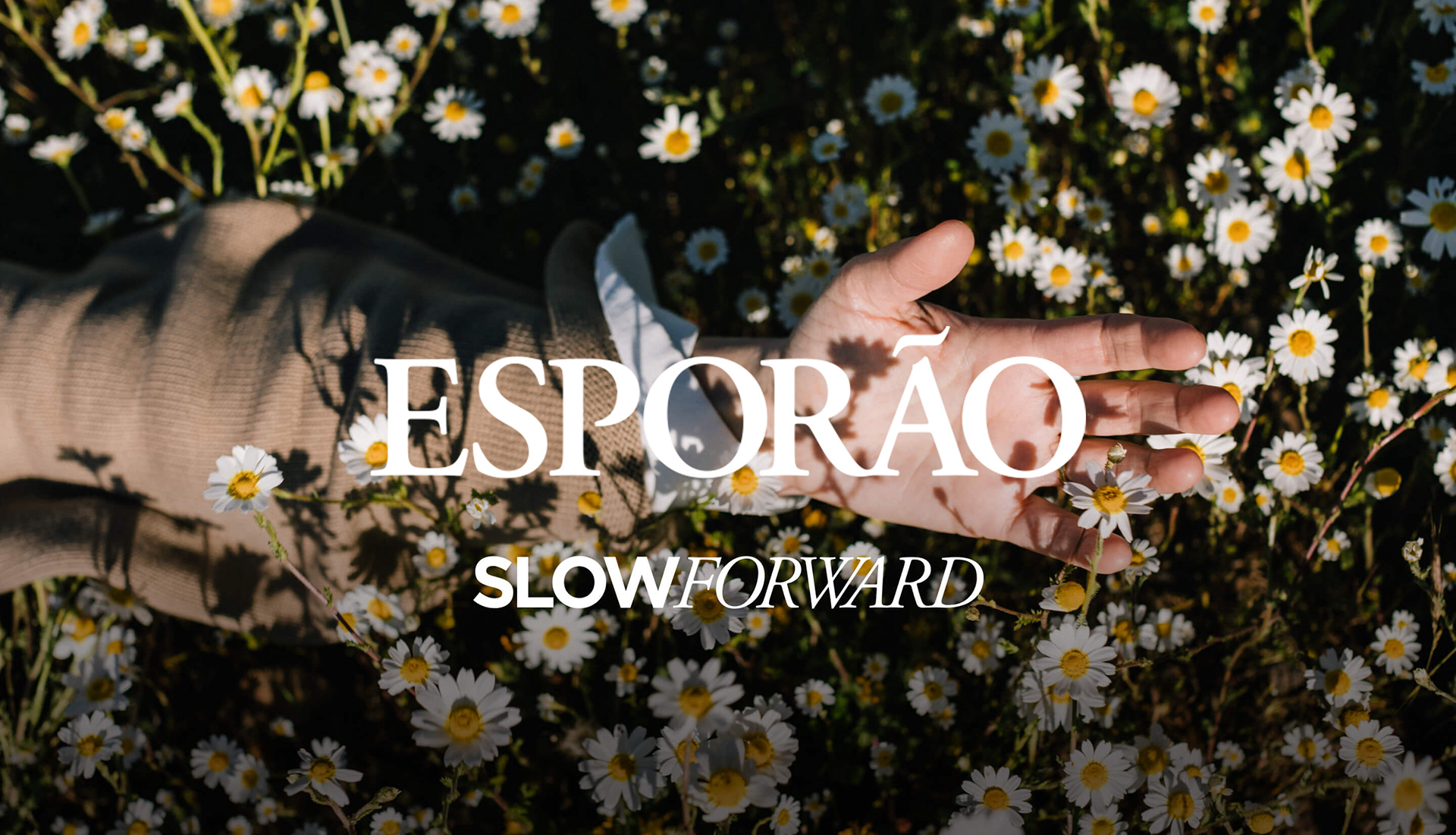 To help develop our strategy, we collaborated with Universidade Católica Portuguesa to conduct a study on the benefits of a 'slow' lifestyle, and presented the findings at the 
Centro Cultural de Belém.​​​​​
Modern society has its finger firmly on the fast forward button - and we're missing all the good bits.
'Slow Forward' demonstrates that life tastes better in sips, not gulps.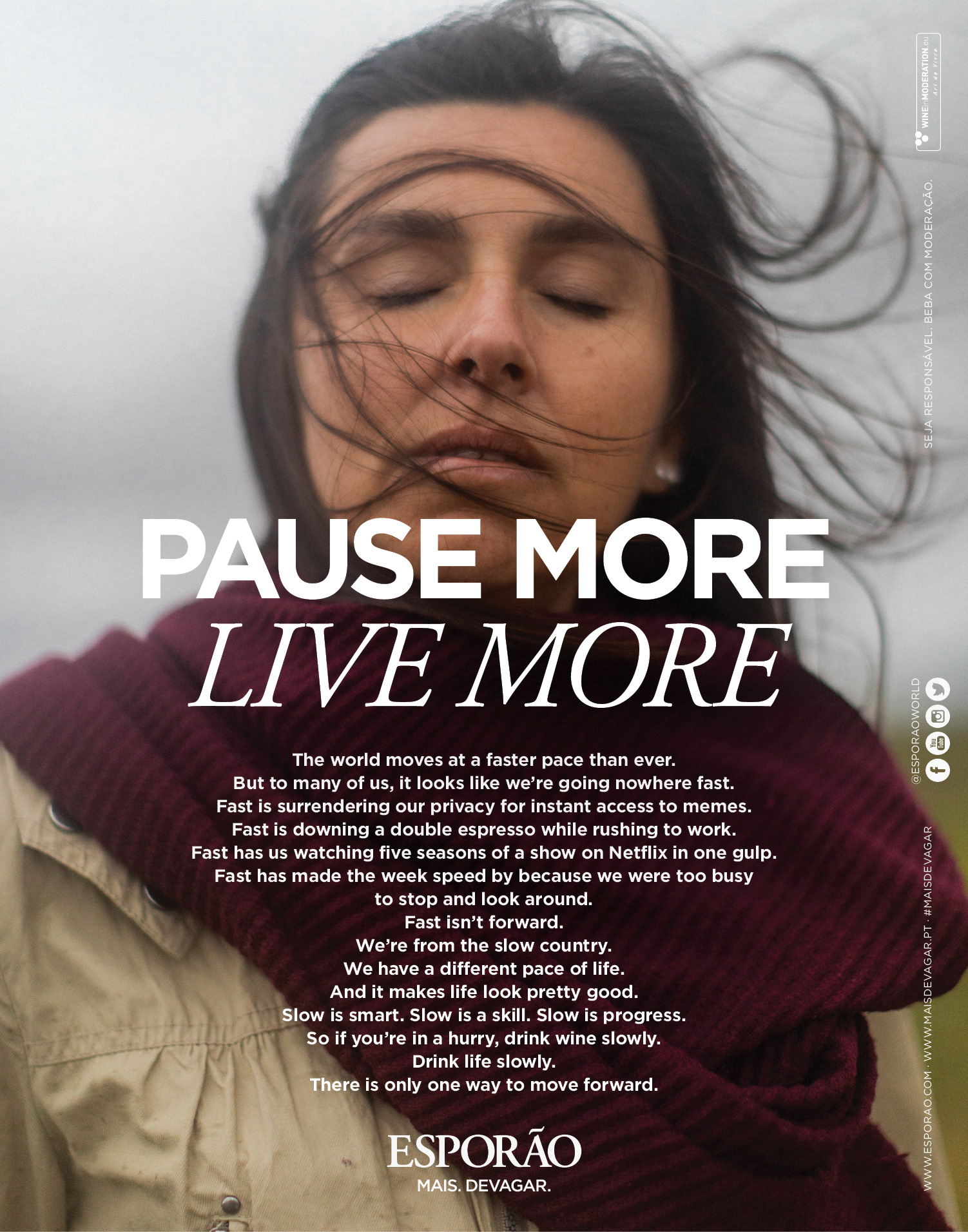 The stars of the campaign are the people that work for Esporão and make the wine itself. After all, who could be better ambassadors for the 'Slow Forward' philosophy than the people that live it day to day?
(I wrote all the copy in English and assisted with its transcreation into Portuguese.)

We helped the 'Slow Forward' message to resonate by placing ads in hectic locations like underground stations and busy thoroughfares.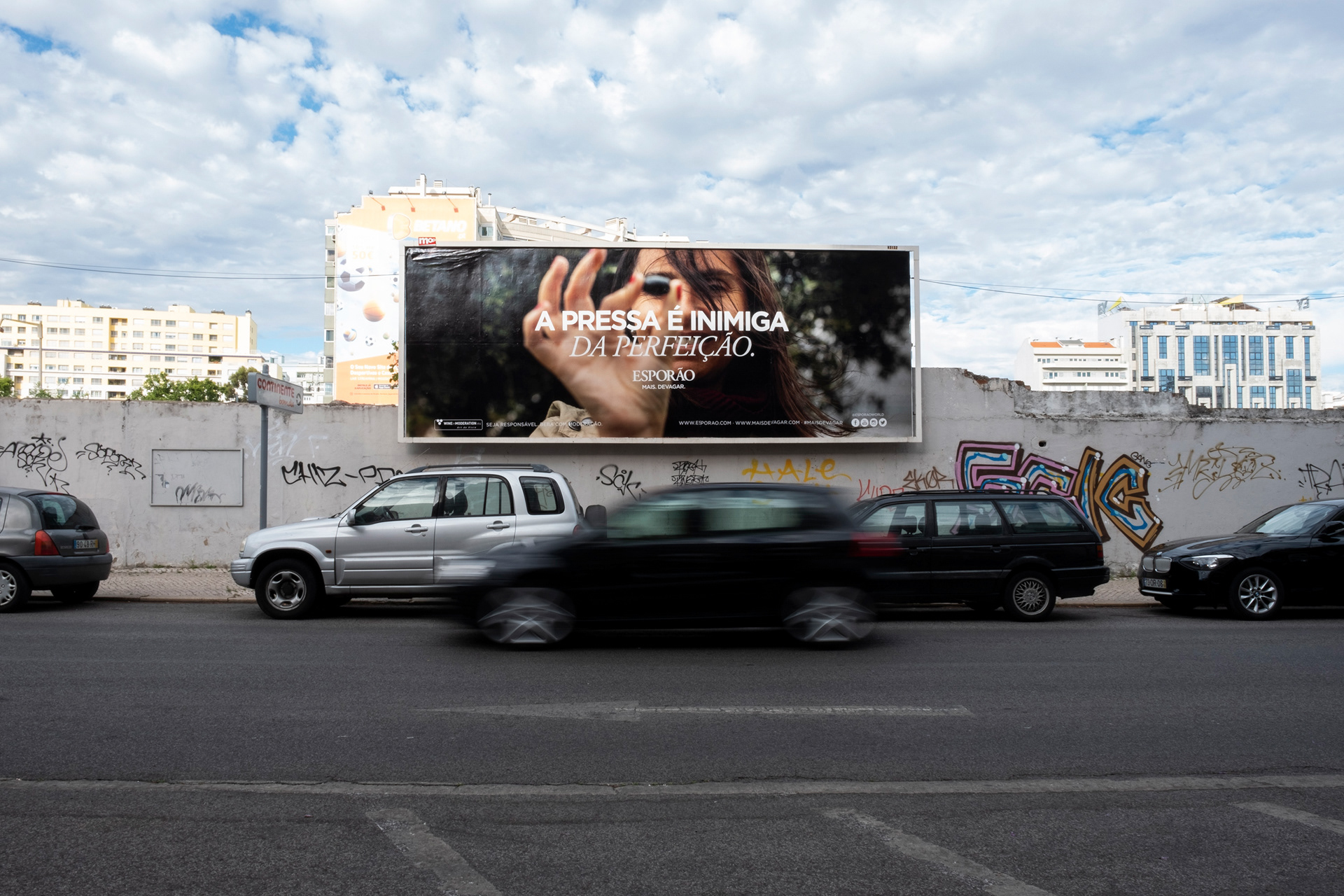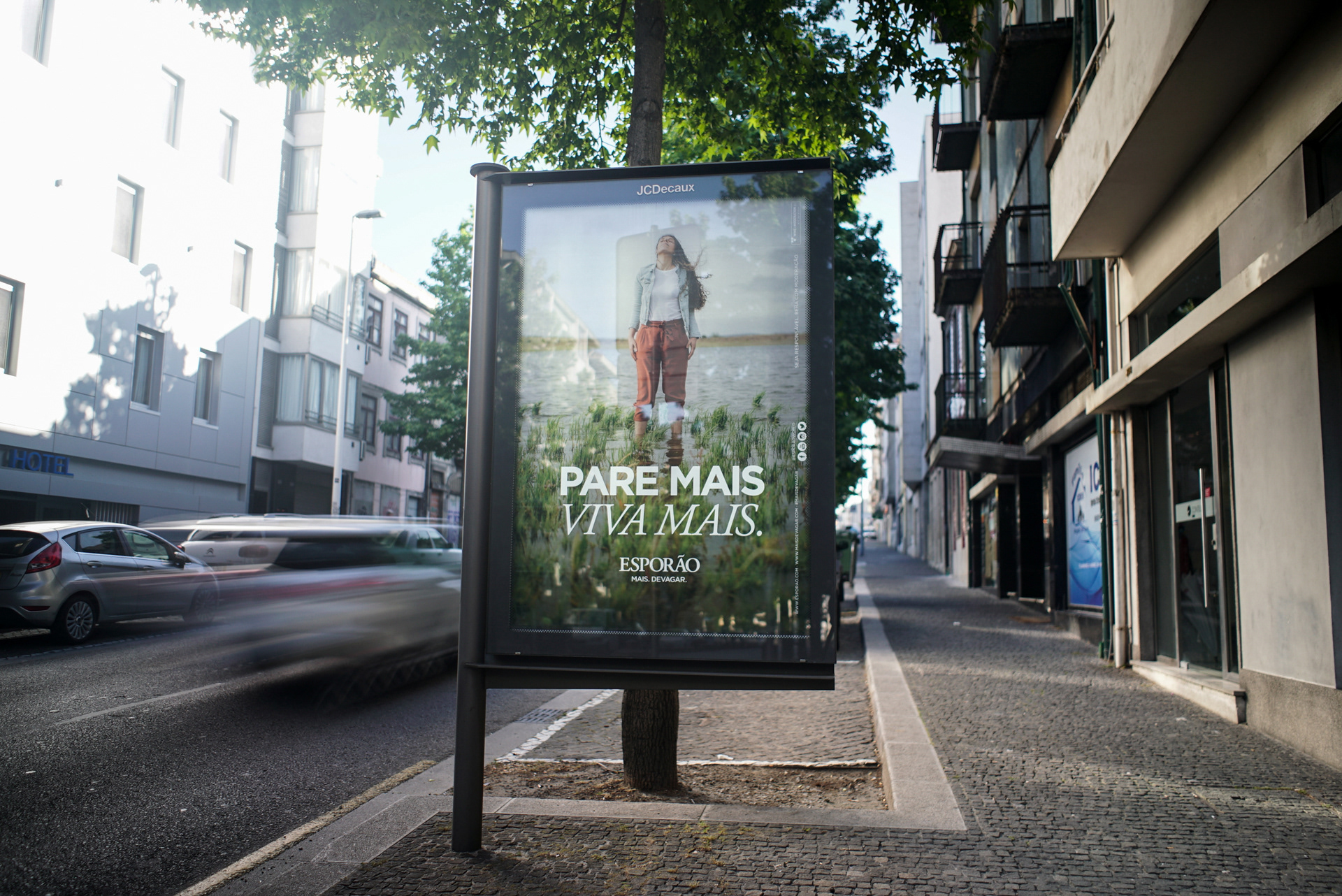 Creative team: Robin Sanderson & Oli Gabe